September 14, 2012 at 9:37 pm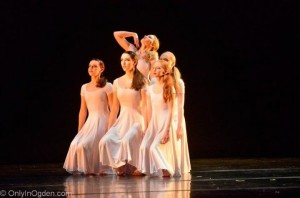 Carrie Miles on faculty at Imagine Ballet Theatre has been hired by the Weber State University Dance Department as their new Rehearsal Assistant for Moving Company and for Guest Artists coming to stage works for the department.  Carrie currently teaches the Modern classes at the school of Imagine Ballet Theatre.  Her work has been seen with  IBT and the Kruger Brothers "A Night to Remember" and at the Rocky Mountain Choreography Festival in 2012.  She was also a member of the faculty for Imagine Ballet Theatre Summer Dance Intensive 2012.
Imagine Ballet Theatre and the Dancers would like to congratulate her on this recent appointment.