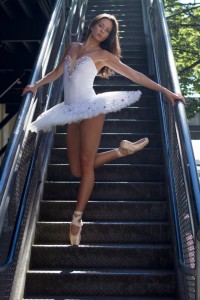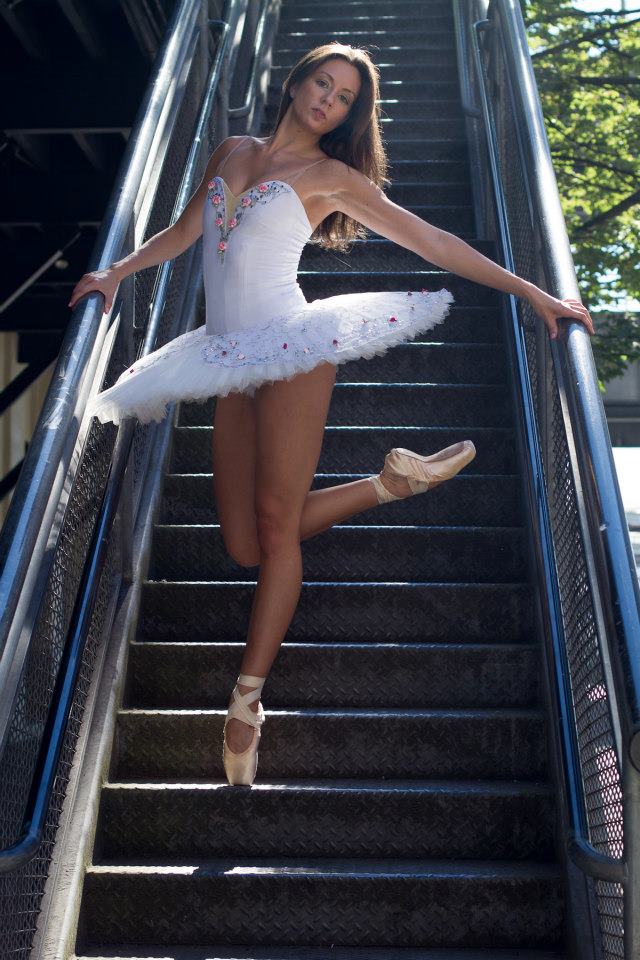 Christina began her training at the age of five in Philadelphia, Pennsylvania. At 11 she was accepted to train at the Rock School of the Pennsylvania Ballet where she was able to perform at the Academy of Music in Philadelphia with the Pennsylvania Ballet. In high school Ms. Stockdale also trained at the Academy of International Ballet and performed with International Ballet Classique.
After graduation high school in 2005, Christina Stockdale accepted a position at Manassas Ballet Theatre in Manassas Virginia. While she was there she performed as a soloist in many ballets including Mina in Dracula, The Butterfly in A Midsummer Night's Dream, Snow Queen and Flower Soloist in The Nutcracker and many others.
After two seasons with MBT, Ms. Stockdale decided to move cross country and dance for a ballet company in Washington state: Ballet Bellevue. Ms. Stockdale spent four years with the company as a principal dancer and teaching in the school. She also directed and choreographed several Ballet Bellevue School productions. Her featured roles while in the company were: Aurora and Lilac Fairy in The Sleeping Beauty, Jack Frost in the Ballet Bellevue premiere of The Snowman, Sugar Plum and Snow Queen in The Nutcracker and many others including contemporary choreography by Stacy Lowenberg, Kabby Mitchell III, Jennifer Porter, Keith Derrick Randolph and Angela Sterling.
In 2011, Ms. Stockdale auditioned and was accepted as a company member in Nevada Ballet Theatre. While she was with the company she worked with world famous ballerina Cynthia Gregory and Tara Keating on Georege Balanchine's Serenade. She also performed with Cirque du Soleil in an NBT Cirque du Soleil collaboration.
At the end of the season in 2012, Ms. Stockdale left Nevada Ballet Theatre and decided to pursue other areas of dance in the fabulous Las Vegas and auditioned and got a job dancing ten shows per week in the now longest running show on the strip: Tournament of Kings at Excalibur.
This year Ms. Stockdale followed her husband to Ogden UT when he was transferred to the military base here. She continues to work at the show as a swing whenever she is in Las Vegas and also guest performs with several ballet companies including Las Vegas Ballet Company, and Kelly Roth Dancers.