**There are still a few spots left!!
June 13-18, 2016
*Includes Participation in Performance of Konservatoriet, staged by Dinna Bjorn
Workshop will take place Monday-Saturday, June 13-18th. Daily schedule will consist of class, Bournonville rep, mime, and lectures on August Bournonville (history, methodology, and interesting anecdotes). During the week, Ms. Bjorn and the others will also be teaching and staging the ballet "Le Conservatoire," also known as "Konservatoriet." This will be performed by workshop participants, in full costume, on the final evening (Saturday, the 18th), at the historic Peery's Egyptian Theater.
Tuition Housing/Accommodations Registration Form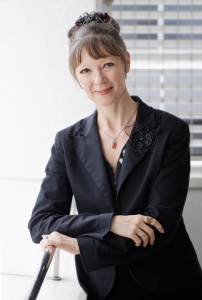 Dinna Bjorn began her dancing career in 1964 with the Royal Danish Ballet and had her soloist debut in 1966. She went on to perform a wide range of major roles in Denmark and abroad as a guest artist. From 1985-88 Ms. Bjorn taught at the Royal Danish Ballet School. She has choreographed many works for the Royal Danish Ballet as well for Dinna Bjorn Dancers. In 1996, she was appointed Artistic Advisor to the Royal Danish Ballet. In addition to these directorships, she was the Artistic Director of Dinna Bjorn Dancers, a company she formed with Frank Andersen, consisting of soloists from the Royal Danish Ballet, which toured extensively throughout the world. She has also created five Hans Christian Andersen ballets for Tivoli's Pantomime Theatre for which Queen Margrethe designed the décor and costumes. In 1990, she was appointed artistic director of the Norwegian National Ballet, and in 2001, she became ballet mistress for the Finnish National Ballet.
Ms. Bjorn has been teaching and coaching the works and technique of Bournonville since 1975 and has participated in Bournonville research and reconstructions internationally. Her best-known reconstructions are the pas de trois from Soldier and Peasant (1981), the dance of the Three Graces in The Muse of the Homeland (1983) and the pas de deux from The Toreador (1989). Ms. Bjorn is much in demand as a guest teacher and lecturer and has given master classes and lectures at universities and theatres in Scandinavia, England, France, Italia, Germany, USA, Canada, China, and Hong Kong. She is the author of several articles on the technique and legacy of August Bournonville. Augmenting her numerous accomplishments, Dinna Bjørn has received the Danish Order of the Dannebrog, the Finnish Order of The White Rose, and the Royal Norwegian Order of Merit.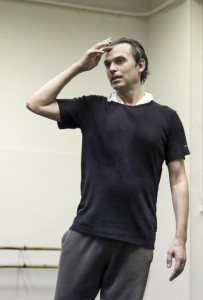 Eric Viudes began his ballet training in Biarritz, France. At age 14, he won the first prize at the Concours de la Scène Francaise in Paris, directed by Serge Lifar, and achieved jury recognition in character dance. Thereafter he was admitted to the Conservatoire National Superieur de Musique et de Danse in Paris where he completed his ballet education. He also studied with Maitre Yves Brieux. Upon graduation he joined the Ballet du Rhin and in 1984 was engaged at the Norwegian National Ballet in Oslo, where he was promoted to Principal Dancer after two years. His leading roles include "Vaslav Nijinsky" in Ulf Gadd´s Diaghilev's Ballets Russes at the 1985 premiere in Oslo and in the Norwegian television production of the ballet in 1996. Other leading roles include the young bridegroom in Jerome Robbins´ Les Noces, the husband in Glen Tetley´s La Ronde, "Gurn" in Bournonville's La Sylphide, "Edvard Grieg" which Sølvi Edvardsen created for him in Grieg à Jour and the Red Pas de Deux in Jiri Kylian´s Forgotten Land.
In 2003, he received the French Diploma for teaching classical ballet. He has served as guest teacher with many ballet companies including for the Aspirant classes at The Royal Danish Ballet (2003-2008). He was a member of the faculty for the Bournonville summer seminars in Tokyo, Japan and in France for Bournonville à Biarritz where he has served as Artistic Consultant since 2009.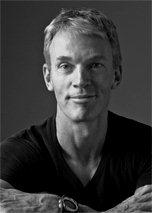 Born in Denmark, Henning Albrechtsen was engaged as dancer at Royal Danish Ballet in 1985. Since 1997, he has been on the faculty at the Royal Danish Ballet School. In his career as a professional dancer he has danced a variety of soloist and principal roles in classical and neo-classical repertoire ranging from Bournonville to Balanchine.
From 2000 to 2007, he was the Deputy Artistic Director of Royal Danish Ballet. In 2007, he enrolled in the Teachers Training Program for former professional dancers at the National Ballet School of Canada where he completed the one-year educational program and in 2008 was invited back to the Royal Danish Ballet School as a full-time member of the faculty. Henning Albrechtsen has taught at various schools throughout the world including, among others, the National Ballet School of Cuba and the National Ballet School of Canada. In addition, he has taught the Bournonville technique in Australia, Japan, Mexico, Sweden, Norway, and Spain.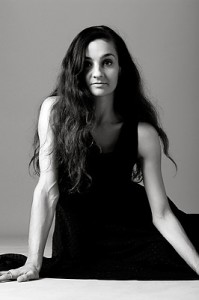 Ms. Cuni Mancini trained at the Royal Danish School of Ballet and became an Apprentice with the company in 1991. In 1993, she joined the Corps de Ballet and was promoted to Soloist in 2001. Her roles in Bournonville ballets include "Teresina" in Napoli, "Eliza" & "Victorine" in The Conservatory, "Senorita" in La Ventana. Principal roles include "Clara" & "Princess" in various versions of Nutcracker, "Helena" in Midsummer Nights Dream and "Kitri" in Alicia Alonso´s version of Don Quixote. Her soloist roles include "The Pupil" in Flemming Flindt's The Lesson, In the Middle Somewhat Elevated, Russian Girl in Serenade, Pas de Deux from Flower Festival in Genzano, "Effy" in La Sylphide, and various roles in Dances at a Gathering, Napoli, Folktale, Sleeping Beauty, Twyla Tharp´s The Fugue, and Balanchine's Symphony in 3 Movements.
Diana Cuni has been teaching the Bournonville technique at the Royal Danish Ballet and the Royal Danish Ballet School since 2013. She also taught at the first annual Royal Danish Ballet Summer School in 2014, and has been teaching Bournonville master classes and staging Willhelm Tell and Napoli at the Perm State Choreographic College in Russia. In addition, she has taught at the Bournonville seminars in Biarritz, France, the Inoue Ballet in Tokyo, and master classes in Paris.
__________________________________________________________________________________________________
The 2016 Bournonville Worksop with the Masters will take place at Peery's Egyptian Theater and the Imagine Ballet Theatre Studios, both located in downtown Ogden. This workshop will be the only one of its kind to take place in the United States.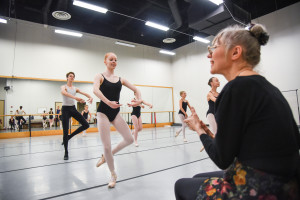 Tuition
$750.00 per student. Because of the uniqueness of this workshop, with its accompanying performance opportunity, acceptance will be limited to the first 30 applicants. A limited number of full and partial scholarships will be offered, on merit basis and as available. To be considered for scholarship, please submit a video excerpt, preferably of class work, on pointe if applicable.
**All registration materials should be e-mailed to bournonvilleworkshop@gmail.com or sent to P.O. Box 7, Bountiful, UT 84011.
Housing/Accommodations:
Downtown Ogden has a variety of affordable hotels within walking distance of the theater and studios. BWM has arranged for a group of discounted rooms at the nearby Ben Lomond Suites. Be sure to mention you are part of "Bournonville Workshop with the Masters, or use this link when booking.
This event is being sponsored by:
Imagine Ballet Theatre, The American Ballet Competition, Institute for Dance Education Arts, Utah Division of Arts and Museums,
ArtWorks, The Ralph Nye Charitable Foundation, and the Lawrence T. and Janet T. Dee Foundation.
Immediately following Bournonville Workshop with the Masters, Imagine Ballet Theatre offers a unique summer intensive experience. A discount is offered for students who enroll in both of these fantastic opportunities. Please see http://imagineballet.org/summer-intensive/ for more information on guest faculty for IBT's Summer Intensive.