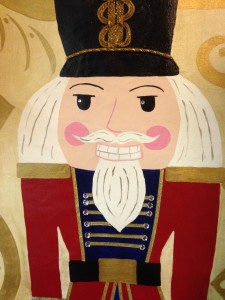 Nutcracker Auditions will take place Sept 12, 2015.  Imagine Ballet Theatre performs in the beautiful Peery's Egyptian Theater with the New American Philharmonic Orchestra.  Performance dates are Dec 11,12,17,18 and 19th.
Ages 6 to 11 will register 9:30 to 10:00
Audition will take place from 10:00 to 11:30
Ages 12 and up will register 11:30-12:00
Audition will take place from 12:00-1:30 ( Ladies please bring pointe shoes)
Looking for: Soldiers, Party Boys and Rats, Parent roles, Gingerettes, Russians, Ladies in Waiting, Pages, Arabian, Spanish, Waltz and Snow Corp and Angels.
The cost for the audition is $25.00.
Please come ready to dance with a dance photo.