IMAGINE BALLET THEATRE 2015 SEASON
Tickets for performances  are available at:
Peery's Egyptian Theater,
2415 Washington Blvd.
Ogden, Utah
The box office  is the first door south of the main theater entrance. Box office hours are 2pm to 6pm Monday through Friday and 60 minutes prior to a performance for show-specific ticket sales and Will Call pickup.
For ticket and performance info, call 801-689-8700.
RMCF2015 Rocky Mountain Choreography Festival presented by Imagine Ballet Theatre

Imagine Ballet Theatre (IBT) is pleased to present the Fourth Annual Rocky Mountain Choreography Festival (RMCF) to take place on February 27thand 28th at 7:30 p.m. The festival is open to both amateur and professional choreographers and will feature solo, small groups, and ensemble performances of a variety of dance types. The winning choreographer's grand prize will include theater rental and a crew for a performance night in October of 2015.
The Secret Garden 10th Anniversary Performance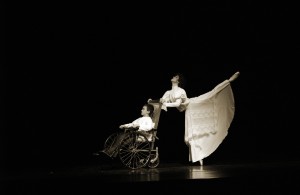 Score:  Kurt Bestor
Choreography: Raymond Van Mason
Scenery painted by: Sherry Ferrin
April 17th and 18th 7:30 pm and April 18th 2:00 pm
Peery's Egyptian Theater
The Winner of the Rocky Mountain Choreography Festival in Performance:
Show TBA
Nutcracker Ballet Tea at the Ben Lomond
Dec 5 2:00-4:00 pm
There are activities for the kids, tea and cakes, photo opps with Clara, Sugar plum, Snow Queen, and Story Telling.  So start the holidays off right.  Reserve your tickets  by calling 801-393-5000. Tickets $15.00 each.
"Nutcracker" with the New American Philharmonic Orchestra
under the direction of David Van Alstyne.

Score by: Pyotr Ilyich Tchaikovsky
Choreographer:  Raymond Van Mason
Scenery painted by : Sherry Ferrin
December 11th, 12th, 17th, 18th @ 7:30pm
Matinee on December 12th and 19th @ 2:00pm
Peery's Egyptian Theater