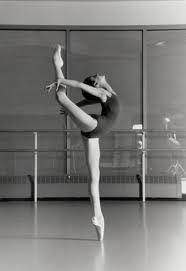 Dance
The beauty of dance is beautiful as the universe, as the sun and shines every morning upon awakening, the dance is all passion and love for her, where you express your feelings, is that I've been in my soul. I encouraged at all time, if you concentrate and elevate your thought got here away let yourself go for the music and movements, the dancers are what make and give joy, is what the heart expresses do not let go live with her dance, live dance, enjoy it more and more , love dance.
Maria Alejandra Mendez from Bogota, Columbia age 14
I've Been Dancing for All My Life
by Abby Hardin
I've been dancing for all my life and what do I have to show:
some battered feet, a vulnerable heart, and an unassured ego.
You look in the mirror
and cringe in fear
of the image reflected back.
You make a mistake,
and your insides quake,
embarrassed of the skills that you lack.
As you stand in row,
your envy grows,
as everyone else seems to put on a show.
You think that you are progressing too slow,
and every critique feels like a final blow.
What am I doing?
Why am I here?
My heart is renewing
all my old fears.
Why do I do this day after day?
What has it brought me but stress and decay?
I should just leave without any delay.
But no matter what, I always will stay,
time after time, day after day.
I shrug on the leotard, pull on the tights,
and tell myself that it will turn out all right.
My own insecurities made me lose sight
of why I dance each and every night.
For when this first started,
when my first dance class began,
I had a dream of being the best dancer I can.
Visions of elegance and beauty swept through my head,
and I twirled 'round my room instead of going to bed.
And now I've seen glimpses, a fleeting glance,
of how I've always wished I that could dance.
And every new day, I get the chance
to see how far that I can advance.
I've come a long way since I first began,
but I'm only beginning to understand
that dance may be hard and scary and tough.
It will beat you down before it builds you back up.
The journey is difficult, the road long.
But it's worth every minute because it's where I belong.
I've been dancing for all my life and what do I have to show:
some iron feet, a hopeful heart, and the boundless ability to grow.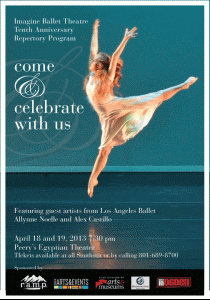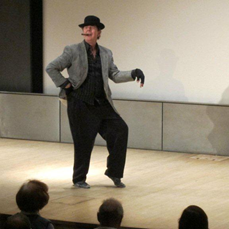 Gary Flannery will be joining IBT Summer Intensive next week so get your Fosse on!
DANCE
Dance to the waves of the sea
Dance with the wind in the sky
Dance to be all you can be
Dance for who knows why
Dance with the leaves in the breeze
Dance to the water in a brook
Dance let your mind be at ease
Dance close your eyes, don't look
Dance with the light from the sun
Dance with the stars in the dark
Dance and spin until you've spun
Dance through the city and the park
Dance to the whistle of the weeds
Dance in the puddles of reflection
Dance to fill your needs
Dance to strive for perfection
Dance to the drops of rain
Dance with the birds in the trees
Dance because there's something to gain
Dance just dance, please
By Danielle Lee Dreis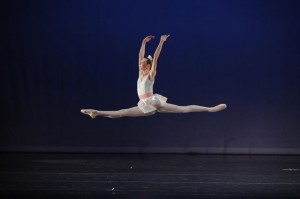 "Performance"
By: McKayla Woods
Air filled with voices and the sound of shoes.
Up next the dance will be to a song of the blues.
The dancers look perfect their hair is just so.
They get in position, the music starts low.
Dancers move smoothly, lovely and grand.
The dance ends beautifully and the crowd cheer and stands.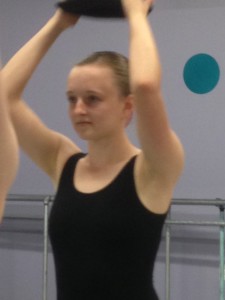 Costume Designs by Oswaldo Muniz, who is also here staging Pas De Quatre and First Regiment from Stars and Stripes.
He is also teaching for IBT Summer Intensive.  The costumes will be on display August 2, 2013 along with a program that starts at 7:00 pm featuring Costume Designs and Dance cost $5.00 as part of the Ogden First Friday Art Stroll.